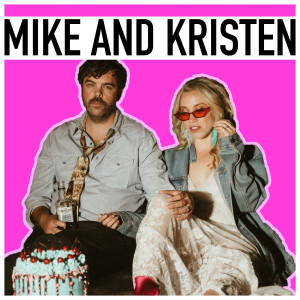 Wednesday Sep 20, 2023
Episode 79: Canada Adopts British Stand-Up Comic James Mullinger! Or Did He Adopt Us?
We would describe James Mullinger as a risk-taker, boot-strapper and socially awkward kid turned life of the party. Oh, and he's HILARIOUS!!! A true story of career determination and love for his family led James from London to Saint John, New Brunswick. Or was it Rothsay? Either way, he's a true Canadian now and we're so grateful to share this chat about the rocky entertainment industry road, how Maritimers like being made fun of and "glory holes". You'll see. James is a successful media mogul having published "Brit Happens" in 2022 and is the editor of curated, creative magazine "Edit". You're gonna love this bloke! 
Us on the web: www.mikeandkristen.ca
Instagram: www.instagram.com/mike_and_kristen/
Facebook: https://www.facebook.com/mikeandkristencreative
Shoot us a message! Say hello, tell us who you think we should have on the podcast, and your deepest and darkest secrets: mikeandkristencreative@gmail.com 
Review our book "You and Me" on Amazon (it helps a lot!!): https://amzn.to/3qqNCMo
Intro song: "The Walk"
Outro song: "The Jam" both by Mike's band The Town Heroes - www.thetownheroes.com

Mike's site: www.michaelsryan.com
Kristen's site: www.kristenherringtonart.com
James' Instagram: @jamesmullinger
James' website: https://www.jamesmullinger.com/