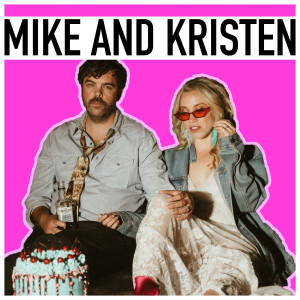 Wednesday Sep 06, 2023
Episode 77: Comedian, TV Show Host and Producer Kristyn Green Hasn't Yet Started Bottling Her Energy but We Sure Hope She Does SOON!
Kristyn Green is the definition of a FIRECRACKER! She has followed the breadcrumbs to create an exciting and diverse career. Growing up in a small town made her feel like BEING ON TV wasn't necessarily an option. Fast forward life and she is a successful stand-up comedian, television show host (Maritime Ink), live events host, producer and we imagine, everyone's best friend. We chat about learning the hard way, managing nerves, where woman hide tampons and how the Green family throws the best holiday gatherings in the Maritimes. Try and keep up with this amazing woman!!
Us on the web: www.mikeandkristen.ca
Instagram: www.instagram.com/mike_and_kristen/
Facebook: https://www.facebook.com/mikeandkristencreative
Shoot us a message! Say hello, tell us who you think we should have on the podcast, and your deepest and darkest secrets: mikeandkristencreative@gmail.com 
Review our book "You and Me" on Amazon (it helps a lot!!): https://amzn.to/3qqNCMo
Intro song: "The Walk"
Outro song: "The Jam" both by Mike's band The Town Heroes - www.thetownheroes.com

Mike's site: www.michaelsryan.com
Kristen's site: www.kristenherringtonart.com
Kristen's Instagram: @kristyngreenwhatsyours