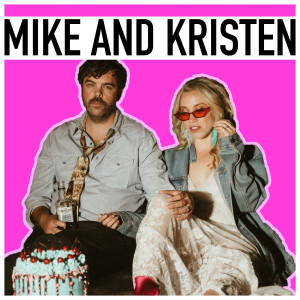 Wednesday Mar 29, 2023
Episode 54: Patrick Murphy is Every Band's Drummer, Even for First-Time Singers at Karaoke Night!
Pat Murphy is the heartbeat for so many bands, even he lost count of them all! With musical influences ranging in everything from video game soundtracks to "play with a band" karaoke nights in Montreal, his diverse skills make him a man in demand. We chat about his technique, approach to work-life balance, his idea of making it, and how not wearing a shirt shows off his impeccable abs. Pat is the nicest guy on the planet and we loved spending this time together!
Us on the web: www.mikeandkristen.ca
Instagram: www.instagram.com/mike_and_kristen/
Facebook: https://www.facebook.com/mikeandkristencreative
Shoot us a message! Say hello, tell us who you think we should have on the podcast, and your deepest and darkest secrets: mikeandkristencreative@gmail.com 
Review our book "You and Me" on Amazon (it helps a lot!!): https://amzn.to/3qqNCMo
Intro song: "The Walk"
Outro song: "The Jam" both by Mike's band The Town Heroes - www.thetownheroes.com

Mike's site: www.michaelsryan.com
Kristen's site: www.kristenherringtonart.com
Pat's Instagram: @beardyholly