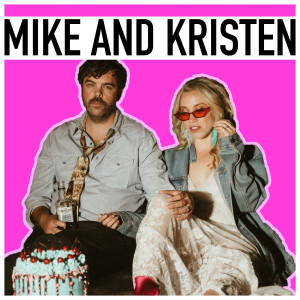 Wednesday Mar 15, 2023
Episode 52: Mike and Kristen Celebrate Their ONE-YEAR Podcast Anniversary!
We reflect on the past 52 weeks of podcasting and all of the ways that this creative project has changed our lives. We chat about how the episodes have evolved, cracking the top 100 art podcasts in the world and give shout-outs to our guests for the magic they have shared with us. Lots of tips for starting your own podcast and lots of love shared for our world-wide listeners. THANK-YOU!
Us on the web: www.mikeandkristen.ca
Instagram: www.instagram.com/mike_and_kristen/
Facebook: https://www.facebook.com/mikeandkristencreative
Shoot us a message! Say hello, tell us who you think we should have on the podcast, and your deepest and darkest secrets: mikeandkristencreative@gmail.com 
Review our book "You and Me" on Amazon (it helps a lot!!): https://amzn.to/3qqNCMo
Intro song: "The Walk"
Outro song: "The Jam" both by Mike's band The Town Heroes - www.thetownheroes.com

Mike's site: www.michaelsryan.com
Kristen's site: www.kristenherringtonart.com
Mike's Instagram: @michael_s_ryan
Kristen's Instagram: @kristenherrington.art
Comments
(1)
To leave or reply to comments, please download free Podbean or
Great podcast! Congratulations on your first of many years to come! Love what your doing guys pretty awesome!💞✨️