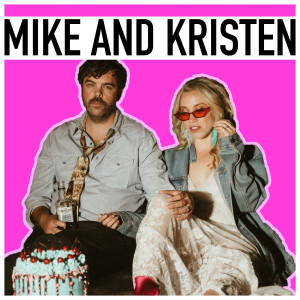 Wednesday Sep 21, 2022
Episode 27: Trevor Murphy Has a CV Longer Than Your Grandmother's Collection of Encyclopedias! Musician, Publicist, Radio Host, and Label Owner are Just Some of His Achievements.
Is there anyone more savvy in the entertainment industry than Surettes Island (Yarmouth) own, Trevor Murphy?! We could have talked with Trev for hours more given his treasure chest of knowledge. We explore his creative work with Acadian communities, how being a teenager in a small town shaped his passion for music AND he recites the entire lineup, in order, from Summersault 2000. Trevor shares insight on the creative economy in Nova Scotia and how revisiting his Acadian heritage has led to new and exciting opportunities. 
Us on the web: www.mikeandkristen.ca
Instagram: www.instagram.com/mike_and_kristen/
Facebook: https://www.facebook.com/mikeandkristencreative
Shoot us a message! Say hello, tell us who you think we should have on the podcast, and your deepest and darkest secrets: mikeandkristencreative@gmail.com 
Review our book "You and Me" on Amazon (it helps a lot!!): https://amzn.to/3qqNCMo
Intro song: "The Walk"
Outro song: "The Jam" both by Mike's band The Town Heroes - www.thetownheroes.com

Mike's site: www.michaelsryan.com
Kristen's site: www.kristenherringtonart.com
Trevor's Instagram: @hfxisburning @sluicehfx @acadianembassy