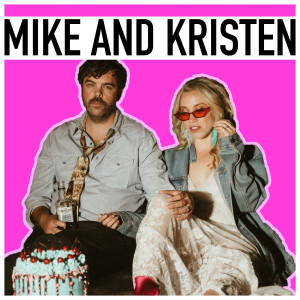 Wednesday Dec 28, 2022
Episode 41: Laura Simpson of Side Door Access Connects Musicians and Artists with Cozy House-Concert Style Venues. And They Just Recieved 500k on Dragon's Den.
Defending the artist has always been at the core of Laura Simpson's quest for creative justice. With a background in journalism, she has made it her life's work to share stories and create opportunities for live music and performing arts. It was during a backyard party at her own house that her lightbulb moment led to the wildly successful and supportive business, Side Door Access. The company she co-founded with Dan Mangan has booked more than 1200 acts and also brought us together for countless virtual house parties during the pandemic. 
Us on the web: www.mikeandkristen.ca
Instagram: www.instagram.com/mike_and_kristen/
Facebook: https://www.facebook.com/mikeandkristencreative
Shoot us a message! Say hello, tell us who you think we should have on the podcast, and your deepest and darkest secrets: mikeandkristencreative@gmail.com 
Review our book "You and Me" on Amazon (it helps a lot!!): https://amzn.to/3qqNCMo
Intro song: "The Walk"
Outro song: "The Jam" both by Mike's band The Town Heroes - www.thetownheroes.com

Mike's site: www.michaelsryan.com
Kristen's site: www.kristenherringtonart.com
Laura's Instagram: @novascotiamusic
Side Door Access website: https://sidedooraccess.com