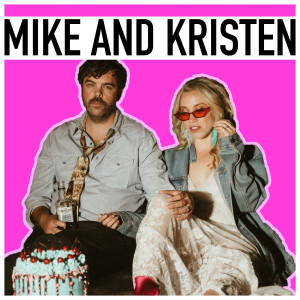 Wednesday Oct 19, 2022
Episode 31: Chris Surette and Jan-Sebastian La Pierre – the "A For Adventure Guys" – Take Us on an Adventure Indeed!
This adventurous duo met on a 30-hour kayak trip to Sable Island. The unique (insane) experience was only the beginning of the outdoor thrills that Chris and Jan would eventually share. For more than a decade these Nova Scotian nature enthusiasts have brought awareness to land conversation, mental health through the outdoors, and how their kid's book "A For Adventure" led them to a life of doing what they love. They also offer a crash course on ticks, so that alone is worth tuning in for!
Us on the web: www.mikeandkristen.ca
Instagram: www.instagram.com/mike_and_kristen/
Facebook: https://www.facebook.com/mikeandkristencreative
Shoot us a message! Say hello, tell us who you think we should have on the podcast, and your deepest and darkest secrets: mikeandkristencreative@gmail.com 
Review our book "You and Me" on Amazon (it helps a lot!!): https://amzn.to/3qqNCMo
Intro song: "The Walk"
Outro song: "The Jam" both by Mike's band The Town Heroes - www.thetownheroes.com

Mike's site: www.michaelsryan.com
Kristen's site: www.kristenherringtonart.com
A For Adventure's Instagram: @a.foradventure
A For Adventure's website: www.aforadventure.ca