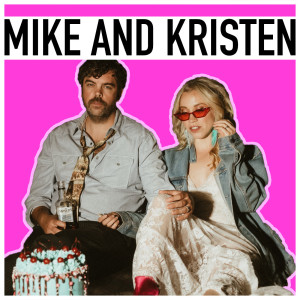 Wednesday Sep 07, 2022
Episode 25: Tori Cameron and Zach MacLean are Both Super Chill and Badass Rock N' Roll. Listen to How Starting Over Has Brought New Perspective and Lifestyle.
This powerhouse creative couple shares how the pandemic led them to sobriety, new jobs and "starting from zero" towards reinventing themselves. Zach bought Tori a sandwich on a tour in Germany and that is the key to any travelling artist's heart! Both lifelong musicians, Zach and Tori share stories of their most memorable gigs, the impact of a live audience and how change can be the best way to keep life interesting.
Us on the web: www.mikeandkristen.ca
Instagram: www.instagram.com/mike_and_kristen/
Facebook: https://www.facebook.com/mikeandkristencreative
Shoot us a message! Say hello, tell us who you think we should have on the podcast, and your deepest and darkest secrets: mikeandkristencreative@gmail.com 
Review our book "You and Me" on Amazon (it helps a lot!!): https://amzn.to/3qqNCMo
Intro song: "The Walk"
Outro song: "The Jam" both by Mike's band The Town Heroes - www.thetownheroes.com

Mike's site: www.michaelsryan.com
Kristen's site: www.kristenherringtonart.com
Comments
(1)
To leave or reply to comments, please download free Podbean or
Thanks for interviewing your band mates. It was great to "meet" Zach & Tori. Another excellent podcast